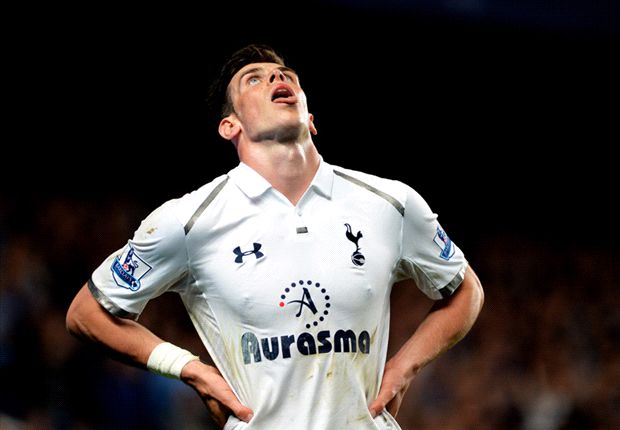 The Blancos legend has claimed that the Spurs winger is being targeted because Florentino Perez is concerned that the Portuguese star will not sign a new contract
Former Real Madrid president Ramon Calderon believes the club are trying to sign Gareth Bale because they fear losing Cristiano Ronaldo.
Tottenham and Madrid have opened negotiations over a €114 million move for Bale, with the winger keen to move to the Santiago Bernabeu.
Calderon, who was president for three years between 2006 and 2009, believes the transfer will be completed this summer, not least because current Blancos supremo Florentino Perez is concerned Ronaldo will not renew his contract.
"I know that [Ronaldo] is not happy at all with the attitude and behaviour of the president," he told TalkSport. "He is asking for €20million net every season, which is going to be difficult for Real to accept.
"I think the president has all his eggs on the table just in case he can't get the renewal of Cristiano. That is my impression.
"He's afraid at some moment that Cristiano will say, 'I am not going to go on'. That will be bad news for Madrid.

"I would like to see him retire at Real but now the situation is difficult. Let's see in the next weeks or months if it can be sorted out and he can stay."
Ronaldo sparked speculation about his future at the beginning of last season after revealing he was "sad" in Madrid, while reports in Spain over the summer have claimed that he is still unhappy with the club's attitude to his contract renewal.