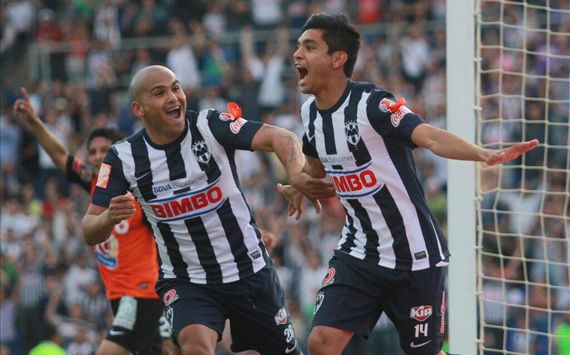 Monterrey rolled to its third consecutive Club World Cup after completing a massive comeback on Santos Laguna, in the latest chapter of their growing rivalry.


The week started with the promise of epic comebacks. Real Madrid and Barcelona had been so badly battered in their respective visits to Germany that fans and pundits alike created drama where there was none. They stir up interest in the funerals that over 170,000 Spanish fans attended at the Santiago Bernabeu and Camp Nou on Tuesday and Wednesday.
Sure, Real Madrid mustered a couple of second half goals to keep viewers glued to their sets, and the Messi storyline made for good TV as Bayern Munich romped to a wider margin of victory, but the end results were as anticlimactic as could be. European soccer officially ushered in a new epoch of dominance with German teams outshining Spanish clubs once more.
An ocean away, CONCACAF also found itself hosting yet another final with two clubs from the same country. Santos Laguna and Monterrey provided an entertaining rematch of last year's final.
The Rayados picked up their third consecutive confederation title en route to the Club World Cup in Japan.
Though the CCL final may not have been required viewing for CONCACAF fans outside of Mexico, the question remained: How good have these two teams been, exactly? Of the last six finals featuring Mexican clubs in any capacity (Liga MX, Copa MX and CCL), three have been contested exclusively by Monterrey and Santos Laguna.
After Monterrey picked up the confederation championship 12 months ago, both teams met once more in the Clausura 2012 league final. Santos Laguna took round two. So here we are almost a year later with both clubs fighting it out for yet more silverware. A 0-0 draw in Torreón, Mexico, albeit underwhelming, set the stage for an exciting second leg at the Estadio Tecnologico a week later.
Santos jumped out to a 2-0 lead, a position they held until the 60th minute, when Aldo de Nigris showed the opposition that Monterrey still had a pulse. A weak one, it seemed like, at first. A half hour later, Monterrey fans were creating a small, but registered earthquake in the surrounding areas, produced by tens of thousands of fans simultaneously jumping after Humberto Suazo put the finishing touches on a spectacular comeback.
In that half hour, Monterrey took the Liga MX's best defensive unit apart with four goals that stamped the defending champion's tickets to Morocco for yet another crack at the Club World Cup. Though Santos' implosion was evident (many rightly pointed fingers at 39-year-old goalkeeper Oswaldo Sanchez), it is quite clear that they'll remain a factor for the foreseeable future. Manager Pedro Caixinha has revamped this team in just six months, and Santos is still one of the dark horses going into the current Liga MX playoffs.
Monterrey's third CONCACAF title and sixth title of any kind under Victor Manuel Vucetich since 2009 cements its place in the history books as Mexico's dominant force in the last half decade.
Despite a respectable showing in last year's CWC, the Rayados ("Striped Gang") will look to improve on their performance this year and give the confederation its first Club World Cup trophy since the tournament was instituted in 2000.
If Monterrey does that, they'll have to complete a task that was beyond Real Madrid or Barcelona: beat Bayern Munich or Borussia Dortmund.