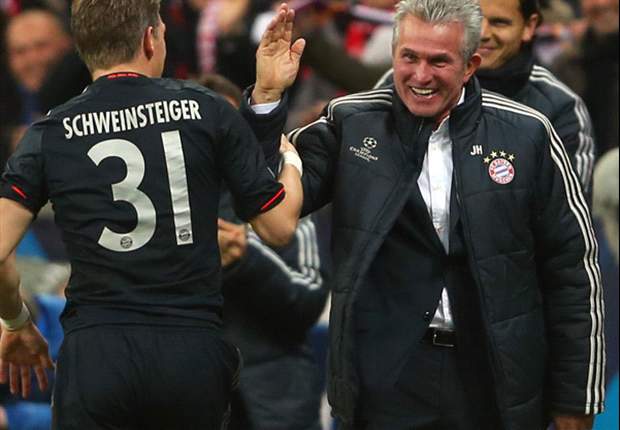 The veteran coach has revealed that he will say farewell to the Bundesliga once the 2012-13 campaign comes to an end, while admitting that a move abroad is unlikely
Bayern Munich
coach
Jupp Heynckes
has indirectly confirmed that he will retire at the end of the season, insisting he will not move to another German team and hinting that he would not consider taking over at a foreign club.
The 68-year-old will make way for Pep Guardiola this summer but has been linked with a number of clubs in the past few months, including Real Madrid.
However, Heynckes feels that the right time for a move abroad was 10 to 15 years ago rather than at the age of 68 as he plans to bid farewell to the game this summer.
"Saturday's match in Monchengladbach will be my last Bundesliga game as coach. When you've worked at the highest level at Bayern for the past two years and have been very successful, there are no interesting alternatives in the Bundesliga," he said at a press conference.
"And had I been 10 to 15 years younger, I would have considered a move abroad. I'm not getting any younger, though. Bayern wanted to start a new era and you cannot do that with a 68-year-old in charge."
Heynckes started his coaching career at Borussia Monchengladbach before taking charge of Bayern for the first time in 1987.
He had since worked at Athletic Bilbao, Eintracht Frankfurt, Tenerife, Real Madrid, Benfica, Schalke and Bayer Leverkusen before eventually returning to Bayern again in 2011.
He has three games left in charge of Bayern as the club takes on Gladbach at the weekend, before locking horns with Borussia Dortmund in the Champions League final and meeting Stuttgart in the DFB-Pokal final.