The Istanbul giant sealed its second straight title on Sunday and the stars say that supporters deserve to be repaid by the players.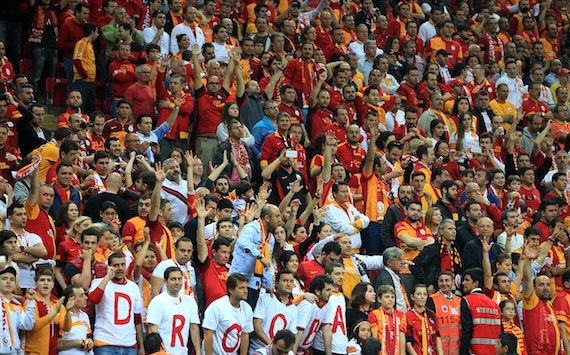 Didier Drogba
and
Wesley Sneijder
have paid tribute to
Galatasaray
supporters after winning the Super Lig crown.
Fatih Terim's side retained its title with a 4-2 win against Sivasspor on Sunday and the two January acquisitions wanted to acknowledge the club's fans for their backing over the season.
"We are happy to be champions with these fans. We have best fans in the world," the Dutchman told reporters after the game.
Drogba added: "I am very happy to be part of this team. Our fans deserve everything."
Club president Unal Aysal, meanwhile has paid tribute to the tutelage of Terim and insists the team will give its all against arch rival Fenerbahce next week.
"Sometimes we had some problems. But we have had two successful seasons. Terim is going to be with us next year. After the elections [in May 2014], the new management will decide his future," he said.
Aysal added, "The Fenerbahce match is always important for both teams. Being champions is not important in that match. I am sure it will be a good match."
Finally, Terim, who is enjoying his third spell coaching the club, believes the team's efforts across the campaign have merited the title.
"I am so happy. Being champions is a very special emotion. We deserve to be champions. I thank to all of our fans."