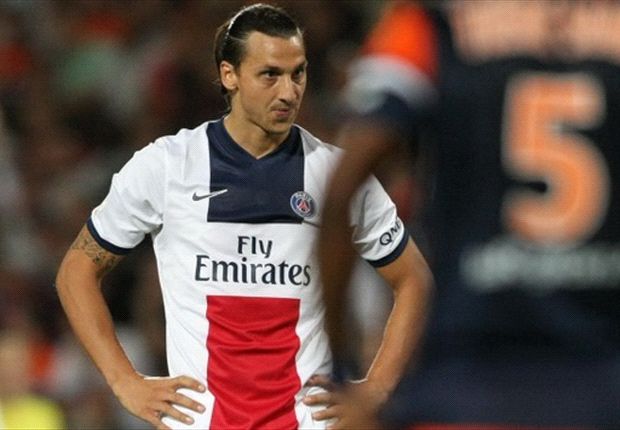 The Paris Saint-Germain star has refused to take on the sole responsibility to net for his club and believes he brings other qualities as well
Paris Saint-Germain
striker
Zlatan Ibrahimovic
has expressed his irritation at the expectation for him to always score.
The Sweden international was the top scorer in Ligue 1 last season, netting a total of 30 goals during 37 appearances.
However, Ibrahimovic is adamant that finding the net should not be his only responsibility, as modern strikers have a much bigger ground to cover in their game.
"People are demanding," the 31-year-old told reporters. "They always expect more of me.
"For an attacker, it is always important to score. But I do not want to be reduced to that. I try to play the game and help the team. I hope to deliver more assists.
"It's important for a team that the responsibility for scoring goals is shared. At PSG, we can always score a lot."
After four matches played, PSG currently sit fourth in Ligue 1, two points behind table-toppers Monaco. They will face Bordeaux on September 13.