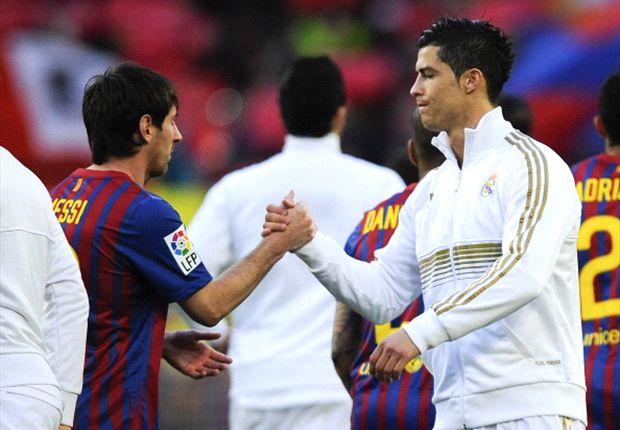 The Barcelona forward has put club allegiances aside to support the Spanish capital's 2020 Olympic bid while on the international break
Barcelona
forward
Lionel Messi
has put aside the huge rivalry between his club and
Real Madrid
by coming out in support of the Spanish capital's 2020 Olympic bid.
The four-time Ballon d'Or winner has spent plenty of time making Madrid residents miserable in the past, but he sportingly took the opportunity to assist the city's cause this time around.
Draped in the white flag of Madrid, Messi popped up to offer his support at a promotional event in Buenos Aires - where the final decision as to which city hosts the 2020 games will be made by the International Olympic Committee on September 7.
While with Argentina's squad during the international break, the 26-year-old told the bid's Facebook page: "I am with Madrid 2020."
There was controversy in Spain when Messi initially declined to put his name to the Madrid campaign with Alejandro Blanco, president of the Madrid's 2020 bid, claiming the player's representatives felt he should not take part.
Madrid face competition from Tokyo and Istanbul to host the 42nd Olympic Games, with the latter being officially endorsed by Turkish Airlines - a commercial partner of both Barcelona and Messi himself.
But Messi has avoided a political and sporting storm by gritting his teeth, smiling politely and siding with the Madridistas for potentially the first and last time.