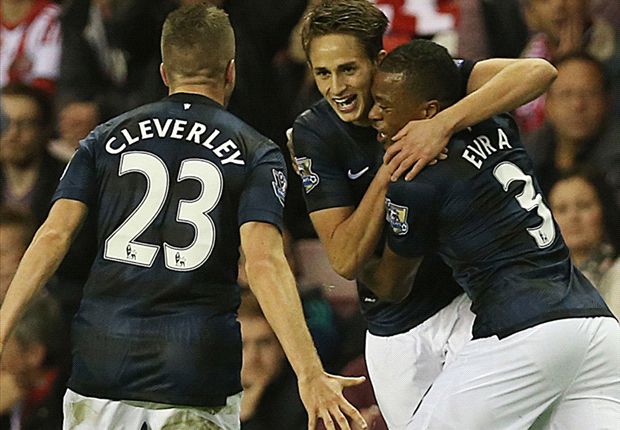 The Belgian-born youngster has been approached about the prospect of playing for Roy Hodgson's side, while Manchester United are keen to sign him up to a new long-term contract
Manchester United
manager
David Moyes
has revealed that the Football Association has approached
Adnan Januzaj
about playing for
England
.
The teenager made his full debut for the champions on Saturday, scoring twice to inspire Moyes' men to victory at the Stadium of Light against Sunderland.
Januzaj was born in Belgium but is also eligible to play for Albania and Turkey and Moyes revealed that the FA is keen for Januzaj to represent England.
When asked if there had been contact he told reporters: "Yes. There is some way he has a chance of qualifying for England through residency.
"I think he's got a choice of countries to play for. He's got probably three or four different countries he could choose to play for.
"Obviously, he has been called up by Belgium several times and chosen not to at the moment, and he's wanted by, I think, Albania, Croatia and a few others as well.
"He can play for several countries - and England as well. I don't know how that is. I think it's something to do with his residency. That's something to do with it.''
Januzaj's current Manchester United deal expires at the end of the season but Moyes is hopeful the youngster will opt to commit his future to the Red Devils.
"I think all young boys want to play for Manchester United," he added.
"I don't know a better place to do their work and have the coaching at a club that promotes young players.
"If I was the dad of a young player who had the chance to go to Manchester United I would think 'he could get in the first team because that's a club that promotes young players.'
"And hopefully he would see a manager that promotes young players because that's part of my remit."