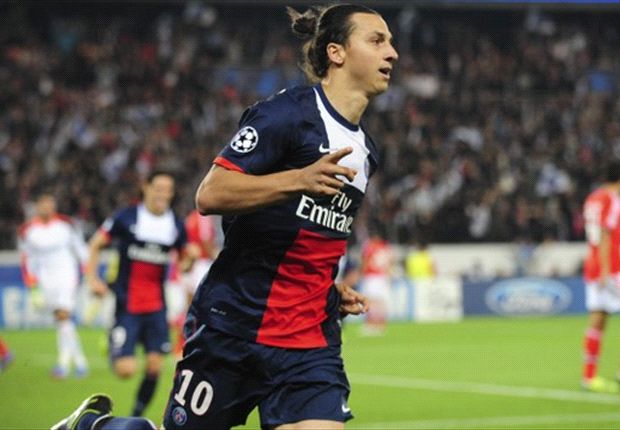 The Sweden star continues his war of words with the Bayern Munich hierarchy following his highly-publicised criticism of head coach Pep Guardiola
Zlatan Ibrahimovic
has hit out at
Bayern Munich
president Uli Hoeness, taking a swipe at the allegations of tax evasion surrounding the 61-year-old which emerged earlier this year.
Hoeness is set to face court proceedings after it was revealed in April that he had failed to pay tax on a Swiss bank account, an offence for which he could face a prison sentence.
Ibrahimovic was branded "an aggrieved prima donna" by Hoeness after his criticism of Pep Guardiola in an interview with
Der Spiegel
, but the Swede has now issued his own riposte against the Bavarian supremo.
"The only thing I'd like to say is that I wouldn't want this Whyness, or what's his name again? Hoeness, right. I wouldn't want him as a tax consultant," the Paris Saint-Germain striker told
L'Equipe
.
The Sweden international has become embroiled in something of a public spat with Bayern ever since he labelled Guardiola "a coward" following their ill-fated spell together at Barcelona.
"We are totally satisfied with Pep Guardiola. I think Ibrahimovic is an aggrieved prima donna who has not coped with his departure from Barcelona. The club is not happy with him," Hoeness told
Bild
in response to the comments.