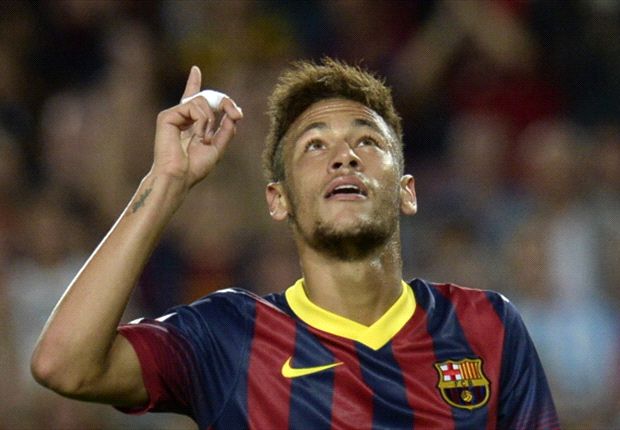 The 37-year-old has stated his young compatriot is playacting less than before, before adding that the attacker has adapted well to his new surroundings at Camp Nou
Edmilson believes that
Neymar
no longer dives as much following his summer move from
Santos
to
arcelona
.
The 21-year-old has been heavily criticised for his tendency to go to the ground easily, but the former
Selecao
defender feels his compatriot is already showing signs of improvement.
"Neymar dived a lot in Brazil. He still dives some, but in most cases, the defenders tackle him late," Edmilson told
Esports Cope
.
"Every time he gets tackled, he really gets tackled."
Edmilson, who wore the Barca jersey from 2004 until 2008, then went on to praise the way Neymar's adapted to his new surroundings.
"Neymar is doing great at Barca, playing very well," he enthused. "He's adapted very quickly to the team's tactics and players.
"I hope he continues along those lines, creating a good atmosphere and settling into the team.
"He was aware of the difficulties he faced at the beginning, but he set about every game very well and is very comfortable with his teammates."
Neymar has netted three goals in 11 appearances for Barcelona so far this term.