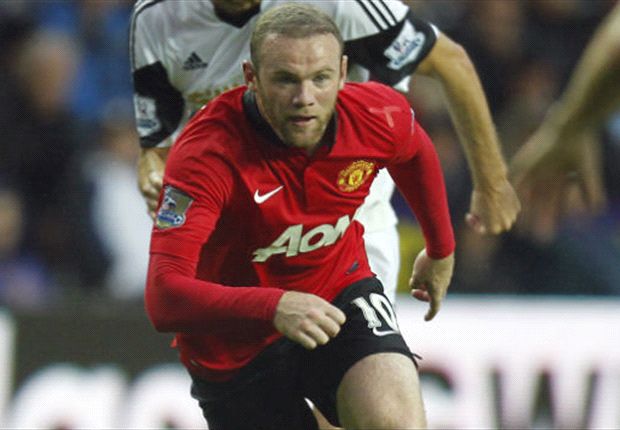 The Chelsea manager points to Italy where big-name players regularly move between rivals and suggests it would benefit the Premier League if the striker stayed in England
Chelsea
manager
Jose Mourinho
has urged
Manchester United
to sanction the sale of
Wayne Rooney
to a Premier League rival.
The Blues have been linked with the England international all summer
and
Goal
revealed on Wednesday that the two clubs had re-opened negotiations, including a proposal for Juan Mata
.
However, the deal looks difficult to push over the line with United reluctant to strengthen a title rival - something Mourinho cannot fathom.
Speaking to reporters, Mourinho highlighted the example of Italian striker Filippo Inzaghi, although he did not play for Inter, as the Portuguese claimed: "That old-fashioned mentality of 'I don't sell players to the same country' doesn't help the market and doesn't help the players.
"You see in Italy, it happens every season without any problem. The player wants to move from Milan to Inter, from Inter to Milan, from Roma to Juventus, from Juventus to Inter, and they do this all the time.
"You see Inzaghi, he played for Juventus, for Milan, for Inter. From the big ones I think only [Francesco] Totti stayed all his life. [Andrea] Pirlo – Inter, Milan, Juventus.
"Sometimes you push players abroad when you should be interested in keeping them in your league, because when you keep players in your league you are contributing to make your league the best league.
"So when you want to sell and you are pushing the players abroad I think you are giving the wrong contribution to the league where you are."
David Moyes has remained steadfast in his stance over Rooney
- insisting the 27-year-old has a big role to play at Old Trafford this season - despite constant chatter emanating from Stamford Bridge about a move to London.
Mourinho though, rejected suggestions that he was deliberately seeking to unsettle Rooney, adding: "I don't understand that [argument] because it's normal that we want to strengthen our squad in every position.
"We did it from the goalkeeper, we did it in midfield, we did it in creative positions – we didn't in the striker's position where we have kept the players we had last year.
"I think it is basic and normal that we want to give more quality to the whole structure. It is obvious that the striker's position was a position where we would try to improve."
Mourinho also revealed that he is only looking to bring in a 'maximum' of two players in the final week of the transfer window, with one expected to be Anzhi midfielder Willian -
who appears to have chosen the Blues over Tottenham
.
"We are going to get a maximum of two players in this transfer window," added Mourinho "If we get the second piece, it will be the final piece.
"Let's see, [if] we make the bid and they say no again, what do we lose? One email.
"The two answers we got from Manchester United were 'we don't accept the bid, we are not interested in selling the player'. That's the only official contact we have had.
"It is the same till Monday, we have nothing else we would like to add to it and we want to respect them and football."