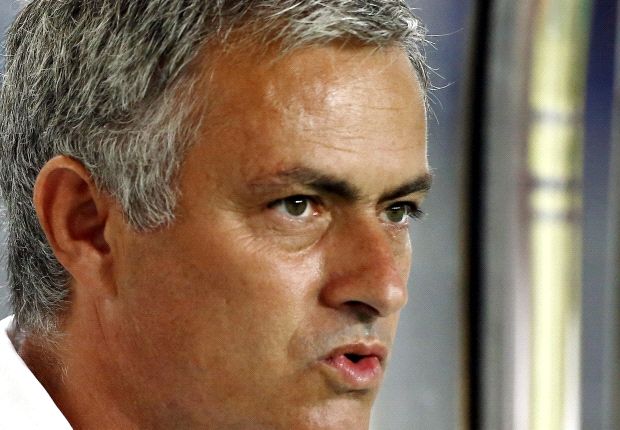 The Portuguese manager believes no team is strong enough to "destroy the competition", but still believes his Stamford Bridge side have enough technical quality to lift the trophy
Jose Mourinho believes Chelsea can win the Premier League this year despite admitting that no team has enough quality to "destroy the competition".
The Portuguese manager is returning to Stamford Bridge for his second spell in charge after leaving the club in 2007 after falling out with owner Roman Abramovich.
During his six years away the 50-year-old has won Serie A and La Liga with Inter and Real Madrid respectively, while also lifting the Champions League with the
Nerazzurri
in 2010.
And despite his belief that no side is good enough to run away with the title, Mourinho has faith that his squad has the right blend of talent and experience to deliver the trophy to west London once again.
"When I hear Arsene Wenger, who has been here for more years than me, speak of six candidates to win it, I agree with him," he told reporters.
"We don't see somebody who can destroy the competition with 95 or 100 points and win the title. That's good for the competition. But yes, we can win it.
"We start with zero points, we go match by match, we have a good squad: some with talent who aren't end products; some kids who haven't played a Premier League match yet.
"But I want to think 'yes', that this team step by step will be better, make fewer mistakes, will be more solid."
Mourinho stated that while there is no standout team this year, the Premier League will be a stronger competition for it - but not before a veiled criticism of both Manchester clubs' title-winning teams.
"The league is probably stronger because more teams can fight for the trophy, but a few years ago the better teams were better," he continued.
"You think Manchester United won the Premier League last year because they were an unbelievable team? I don't think so. The other contenders didn't have a very good season.
"It was the same the year before when City won the title. Were they an extraordinary team? I don't think so. Others made so many mistakes that City eventually won the competition."
The Stamford Bridge manager also pointed to his own impressive record in both England and Spain as evidence of his desire to play attacking football at Chelsea, which he admitted will be a necessity due to the players at his disposal.
"Record number of points in the Premier League? Chelsea. Record points in La Liga? My Real Madrid. Record of goals? My Real Madrid. Record of consecutive victories in the Premier League: I don't know, but maybe it's our record still.
"We don't win by winning 1-0, by defending and not attacking. My teams are offensive teams. Look at the profile of player we have: Oscar, Hazard, Mata, De Bruyne, Schurrle... we can't play physical football with these people.
"My players are technical players, they want the ball, need the ball, and I want to attack and try and be dominant."