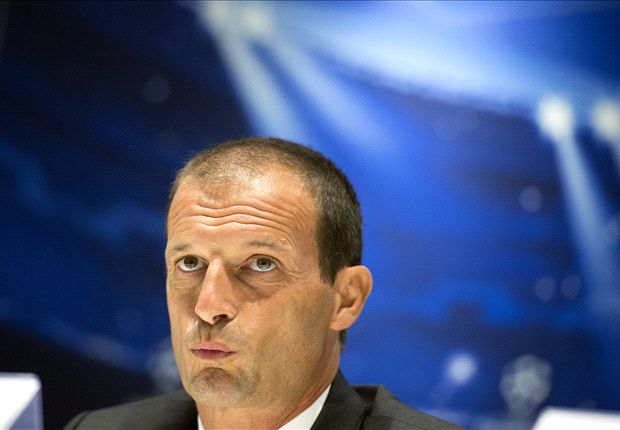 Ahead of Tuesday's clash with the Eredivisie table-toppers, the Rossoneri coach expressed his fitness worries and said Mario Balotelli should feature
AC Milan coach Massimiliano Allegri believes that PSV have the upper hand ahead of Tuesday's Champions League play-off first leg.
The Eindhoven giants are three games into the 2013-14 Eredivisie campaign and still top of the table with nine points, scoring 11 goals in the process, while Serie A kicks off on Sunday.
Allegri, whose long term future at San Siro is uncertain, believes that the quality level of the two teams is similar but fears that the Rossoneri's inferior fitness could cost them in the away leg.
"This challenge is similar to a quarter-final because it is played over 180 minutes," Allegri told reporters.
"The only difference between the two sides is that PSV already have three league games under their belt and compared to them, we will be a bit weaker physically.
"For us this is the first important game of the season, despite many friendlies against the best teams in Europe."
Allegri is confident that striker Mario Balotelli has recovered from a knee injury to feature in their first competitive game of the season and revealed Urby Emanuelson is set to start at left-back at the Philips Stadion.
"[Balotelli's] knee problem has gone and he's an important player who can make the difference if he's got the support of the team," the San Siro boss added.
"Unfortunately [Giampaolo] Pazzini is injured until October, so hopefully Balotelli can be decisive at the front.
"As a striker, besides Balotelli we have [Andrea] Petagna, who's a kid who's doing well but lacks international experience.
"Emanuelson played very well in all the friendlies in the US and is a player that, once back from England, proved he's ready physically and psychologically, so I can rely on him for the full-back role."